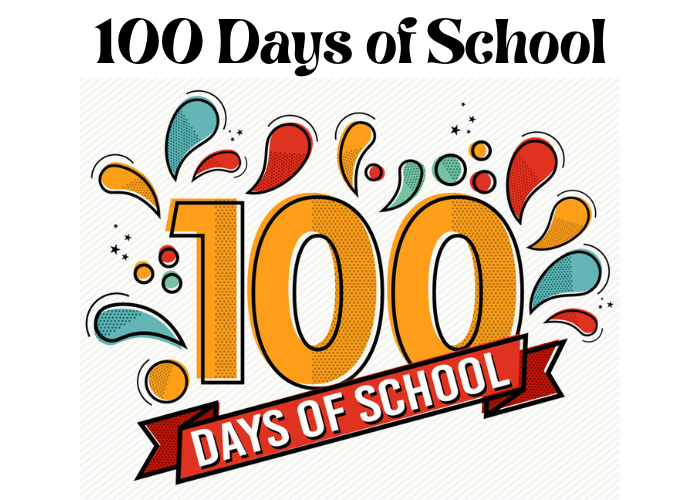 In many schools across the country, students are about to begin their 100th day of classes. This milestone is often marked with special activities and fun events designed to celebrate the achievement. For students, it can be a chance to reflect on how far they have come and what they have yet to accomplish. For educators, it is an opportunity to assess how well they are meeting the needs of their students and where there may be room for improvement. Whatever your role in education, the 100th day of school should be something to celebrate!
What to Expect on the First Day of School
It's the night before the first day of school. You're trying to sleep, but you can't because you're too excited (or nervous) about what tomorrow will bring. What can you expect on the first day of school? Well, there are a few things that are pretty much guaranteed. First, you'll meet your teacher and your new classmates. You'll also learn where your classroom is and which seat is yours. You'll probably go over some school rules and maybe even do a few fun activities to get to know each other. By the end of the day, you'll be one step closer to getting used to your new school routine. So don't worry – the first day of school is bound to be a success!
How to Make the Most of Your 100 Days
The 100th day of school is a special milestone for students, teachers, and parents alike. It's a time to celebrate all that has been accomplished and to set our sights on the future. But what can you do to make sure that the 100th day is truly special?
Here are a few ideas:
First, make a plan. What do you want to accomplish during these 100 days? Whether it's academic goals, personal growth, or something else entirely, make sure you have a clear goal in mind.

Second, get involved. There's no better way to make the most of your 100 days than to get involved in your school and community. Volunteer for projects, join clubs and extracurriculars, and just get out there and make a difference.

Third, take advantage of opportunities. The 100th day of school is the perfect time to try new things and explore new interests. So whether it's taking a risk in your academics or trying out for a sports team, make sure you seize every opportunity that comes your way.
With a little planning and effort, you can make sure that the 100th day of school is a truly memorable experience. So what are you waiting for? Get started today!
The Benefits of Attending School for 100 Days
It's hard to believe that the school year is almost over. For students, that means it's time to start preparing for finals and making plans for summer break. But before they can enjoy their time off, they need to make it through one more milestone: 100 days of school.
For many students, 100 days of school is a significant accomplishment. It means they've made it through nearly an entire school year without missing a day. This is no small feat, especially considering the fact that many students are juggling academics with extracurricular activities, jobs, and family responsibilities. Attending school for 100 days is a testament to their dedication and commitment to their education.
Students who attend school for 100 days are also setting themselves up for success in the future. Research has shown that students who have good attendance records are more likely to graduate from high school and go on to college. They're also more likely to find employment and earn a higher salary. In other words, attending school for 100 days is an investment in your future.
So if you're looking for a reason to motivate yourself to finish out the school year strong, remember the benefits of attending school for 100 days. It's an accomplishment that will pay off now and in the years to come.
Ways to Celebrate Completing 100 Days of School
Celebrating 100 days of school is a fun way to mark the halfway point of the school year! There are many different ways to celebrate, so get creative and have fun! Here are a few ideas to get you started:
Have a 100-day-themed party. Decorate with 100 balloons, streamers, and confetti. Serve snacks like 100 trail mix Student Council Essay or 100 pretzels. And don't forget the piñata shaped like a 100!

Put together a 100-day time capsule. Have students bring in items from home that represent their lives at this moment in time. Seal it up and open it on the last day of school.

Have a "century dress-up day." Students can come to school dressed up like they're from 100 years ago or from the year 2118!

Do some special 100-day math activities. Let students use 100 manipulatives to create patterns or solve problems. Or break out the hula hoops and have students estimate and measure how many hula hoops it would take to circle the Earth 100 times!
Conclusion:
It's hard to believe that the first 100 days of school have come and gone. They say that time flies when you're having fun, and I can attest to that! These past few months have flown by as we've all gotten settled into our new routines. As we finish up this milestone, I wanted to take a moment to reflect on some of the highlights (and lowlights) of the last 100 days. Stay tuned for more blog posts in the coming weeks as I continue to reflect on my first year as a teacher. In the meantime, what are your thoughts? What has your child enjoyed or struggled with during these first 100 days? Let me know in the comments below!