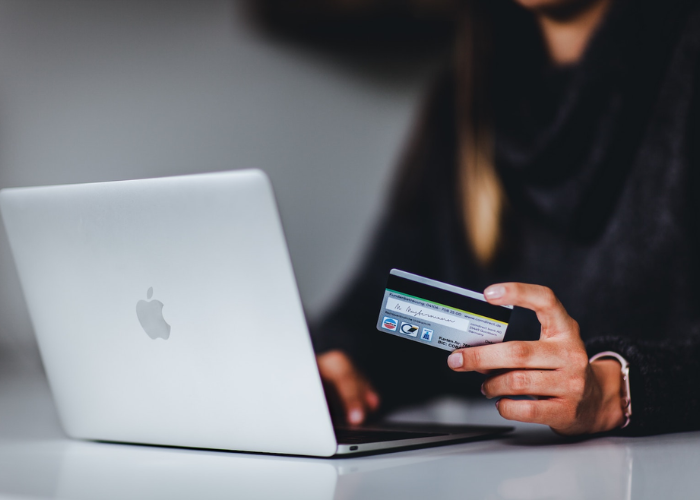 As a landlord, you may have noticed the trend towards collecting rent online and might be wondering whether it is the right choice for you. The truth is that rental businesses of all shapes and sizes are likely to benefit from property management software that allows tenants to pay online. 
What are these benefits and how can they apply to your business? What should you look for in property management software? Let's take look at what you should know if you are looking into getting started with online rent collection. 
Automatic Payments
A huge benefit of online rent collection is the ability for a tenant to set up automatic payments so that a monthly rent payment is submitted without them having to do any work. Automated ACH payments withdraw the necessary amount of money every month from their bank account and make paying rent a much more flexible process, which is bound to improve tenant user experience. 
On your end, an automatic payment is more reliable than a manual one. When your tenants don't have to take any steps to pay, there is no chance that their forgetfulness will lead to late or missing payments.  
Flexible Collection
Paying rent is much more flexible for your tenants, and so is collecting rent for landlords. With traditional payment methods, you may have to wait for cash or a check to arrive in the mail or be dropped off to you. With property management software, as soon as a payment goes through, you are able to view it and collect it from anywhere. There is no need for you to be present at your office; anywhere with a reliable internet connection will allow you to collect a rent payment.
Mobile Apps
When you are looking at which online rent collection service might be right for you, it is good to see if the platform has a mobile app version. There are multiple reasons for this.
First, having an established mobile app likely means the service has more support and infrastructure behind it, meaning that they are more likely to be a reliable service. Second, in order to be featured on certain smartphone app stores, software has to meet a particular standard or certain regulations that involve the safety of information. Since rent payments deal with sensitive bank account information, security is essential.
Automated Records
Property management software's automation features also make your life a little bit easier. It is incredibly important for you to keep records for all your rental transactions, including rent payments. With traditional methods, this means tedious manual bookkeeping. With online rent collection, however, automatic records are instantaneously generated for you whenever a payment goes through, saving you hours that you can invest in other endeavors.
Increased Transparency
When records are created for you, a version of them is also sent to tenants in the form of a rent payment receipt. These records are also created instantaneously and are accurate, meaning that there is more transparency between you and your tenants. If a tenant has set up automatic payments, getting these records can be a nice way to know that the payments are doing what they were meant to do.
Additionally, mutual access to records can prevent disputes in the future. Having access to records either in receipts or in the rent payment portal of a platform means that they can be referenced in case of any concern or dispute about a payment.
Accessible Platforms
The benefits are evidently abundant, so you will be glad to know that they are readily available to you. Property management software is designed to be incredibly usable for beginners or experts to the rental business alike, and there is no need for advanced knowledge of technology or accounting to take advantage of all they have to offer you.
On top of that, property management software is generally very affordable for landlords, and some platforms are even free to use. This means that they are available even to landlords with only a few tenants who don't want to waste too much capital on management.
Conclusion
For all these reasons and more, there is no reason to hesitate in making the change to property management software. Rent collection is an incredibly important part of your job and something that you rely on as an investor. It only makes sense to take every step you can to ensure that it is a smooth and effective process, especially when those steps are readily available to you.